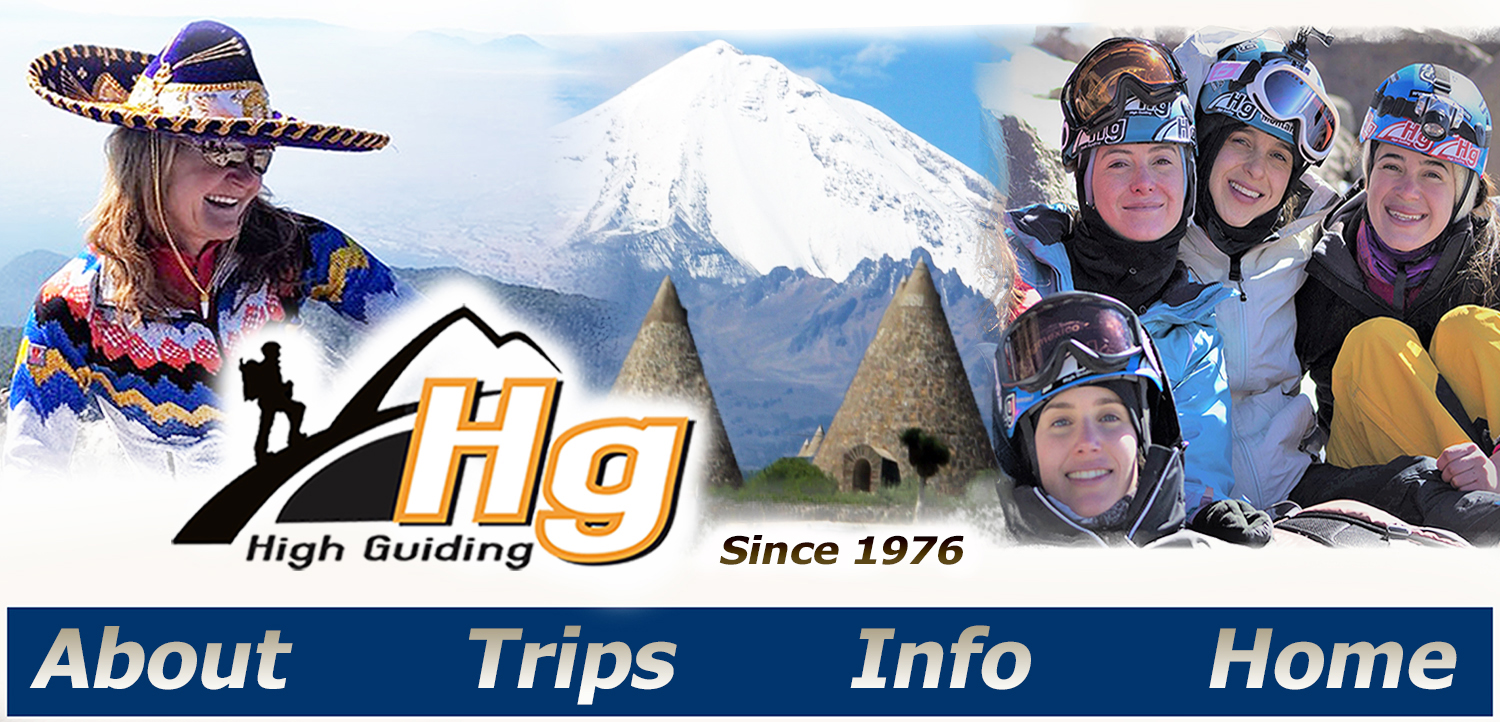 Testimonials about Hgmexico
As you see on TV, magazine, report, news, documentals, and more.


Journalist Dan Bailey:
Big mountain first-timers like to hire guide. Guillermo Vidales is a top chap, and his company High Guiding Mexico is one of the more reputable out there. They do a fully inclusive three peak pack-age taking in La Malinche, Izta and Orizaba. Visit www.hgmexico.com for details.

www.adventuretravelmagazine.co.uk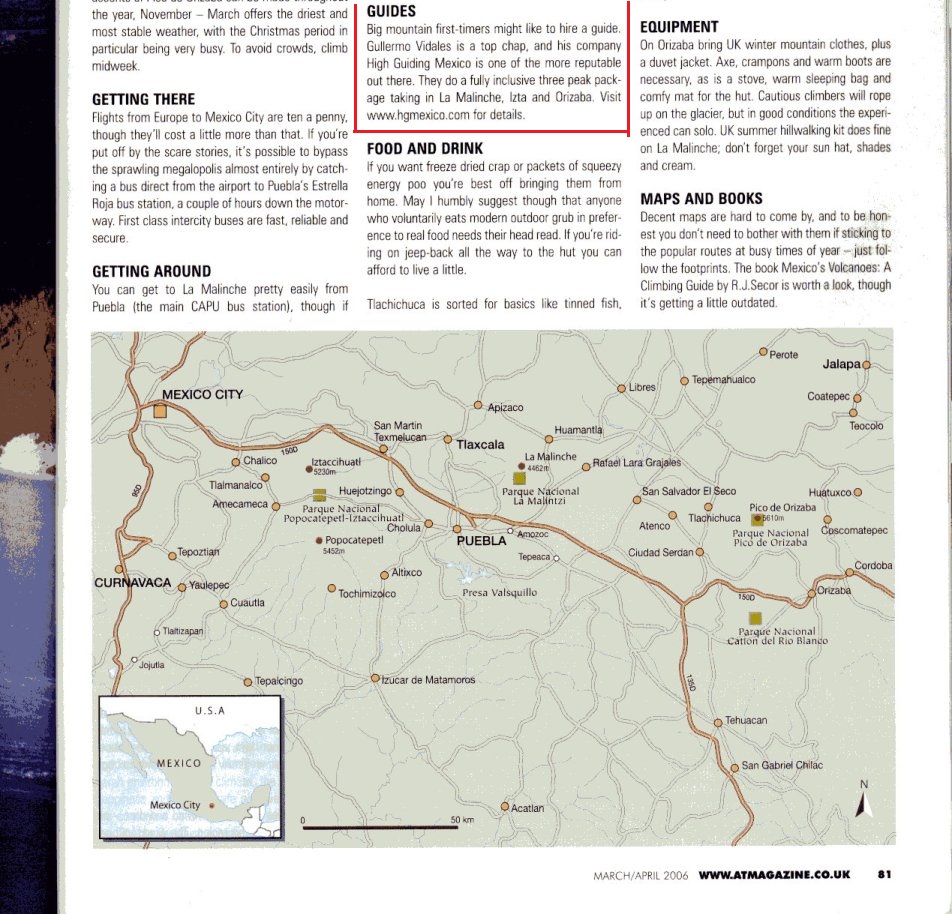 Nils Allen "Booboo" Stewart Jr.
I climbed Malinche, Iztaccihuatl and Pico de Orizaba with Hgmexico, I really enjoy this trip, you are amazing, I will return for Nevado de Toluca trekking, thanks.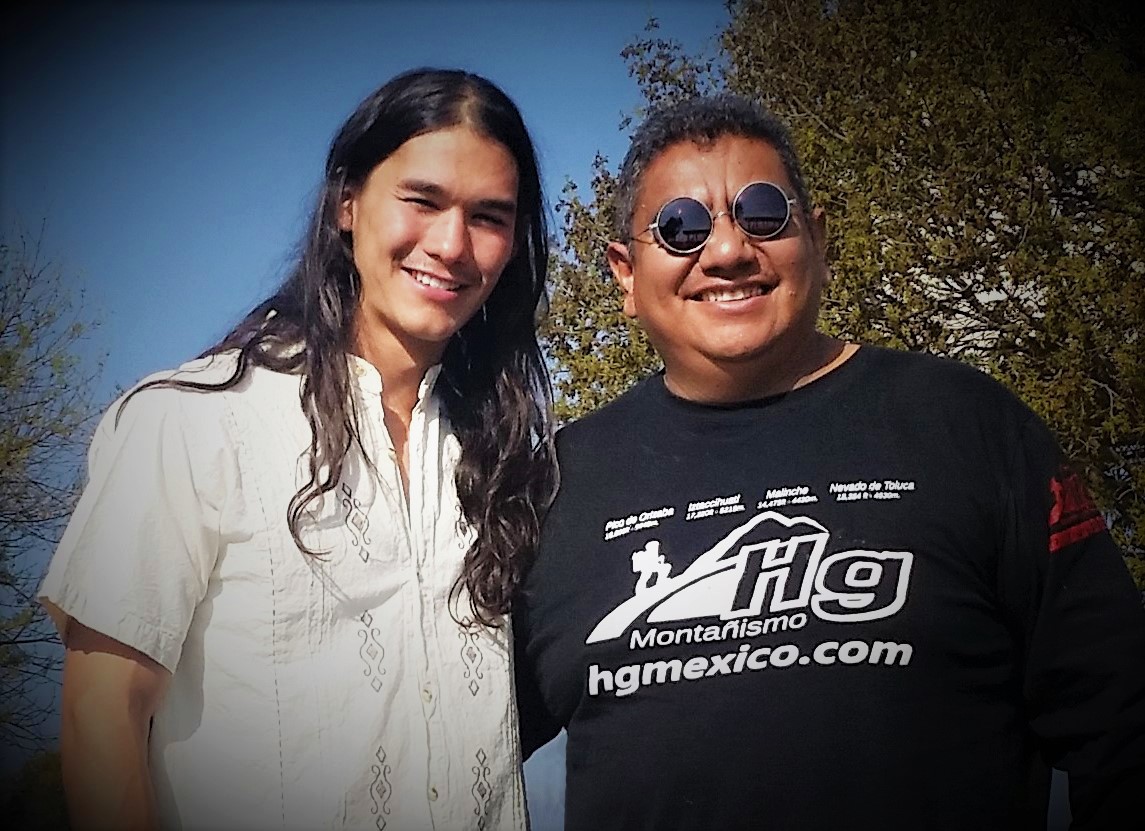 In 2010, Stewart appeared in the movie Logan, a coming of age story about two brothers. He portrayed Seth Clearwater in The Twilight Saga: Eclipse, the third installment of The Twilight Saga film series.
In 2012, Stewart starred in the movie White Frog as Nick Young, a teen with Asperger's syndrome. In 2013, he played the lead role in Running Deer, an award-winning short film produced and directed by Brent Ryan Green through Toy Gun Films. Stewart also appeared in 2014's X-Men: Days of Future Past acting as Warpath.
In 2013, Stewart appeared in Space Warriors alongside Danny Glover, Dermot Mulroney, Josh Lucas, Mira Sorvino. Directed by Sean McNamara
Stewart starred in the 2015 Disney Channel original movie Descendants as Jay, the son of Jafar. He reprised his role in the 2017 and 2019 sequels, Descendants 2 and Descendants 3, in which he played a bad boy, turned good boy.

"Thanks Hgmexico mountain guides, great people, I am really happy"
Tim George (Australia ambassador in Mexico) on Pico de Orizaba summit (Citlaltepetl).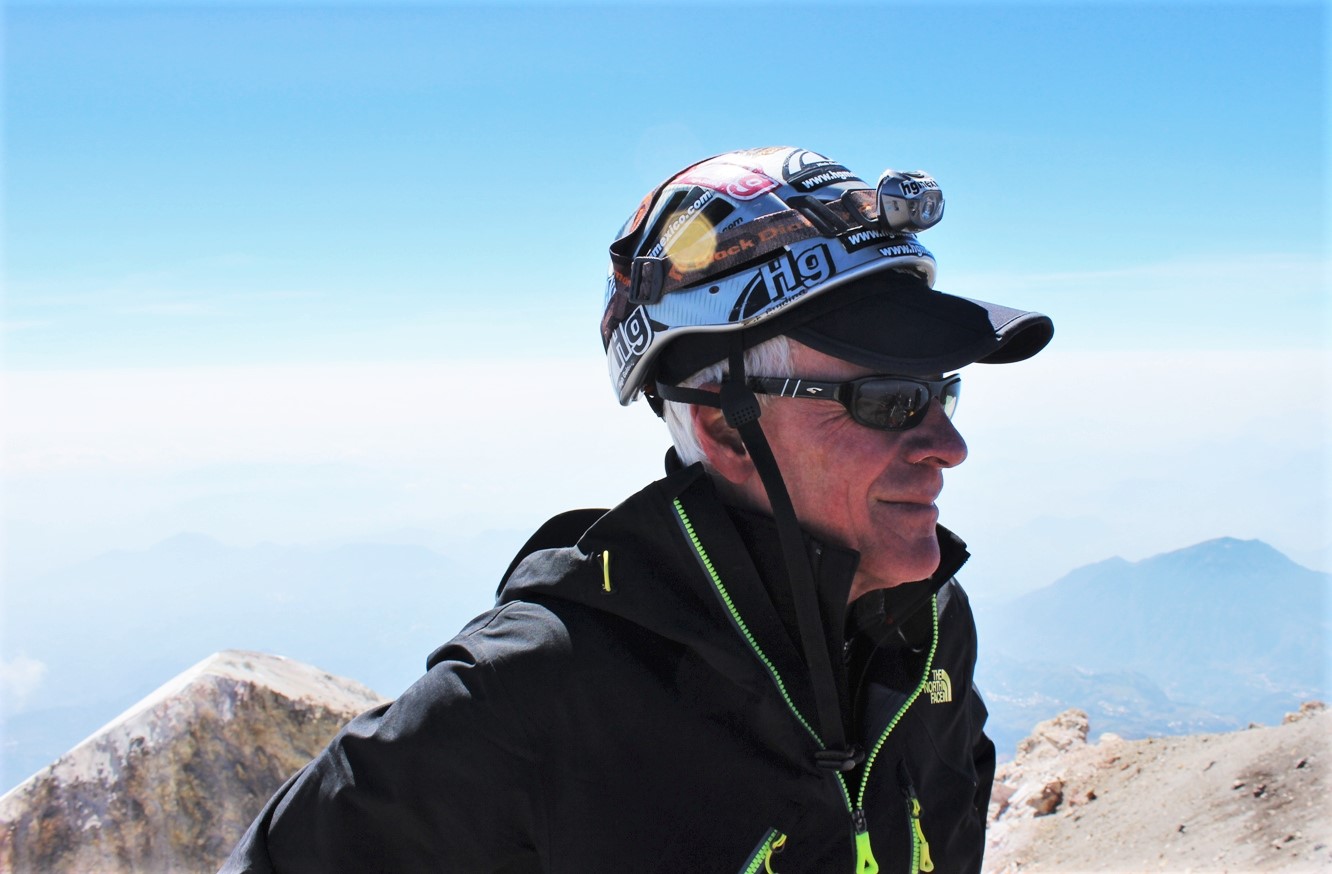 Documental in Europe about Hgmexico mountain guides.
"Mountain guides with passion" (in year 2000)

Jochen Schmoll (Germany):
https://drehxtrem.de/
Documental on Iztaccihuatl, Popocatepetl and Mexico city.

I love Hgmexico Team, thanks for everythink
Anna Czerwińska.
Anna Czerwińska is a Polish mountaineer. She is known for being the oldest woman to Summit Mount Everest (at the time)
In summer 1977 with Krystyna Palmowska she climbed the North Face of the Matterhorn. This was the first time women climbed such a difficult wall.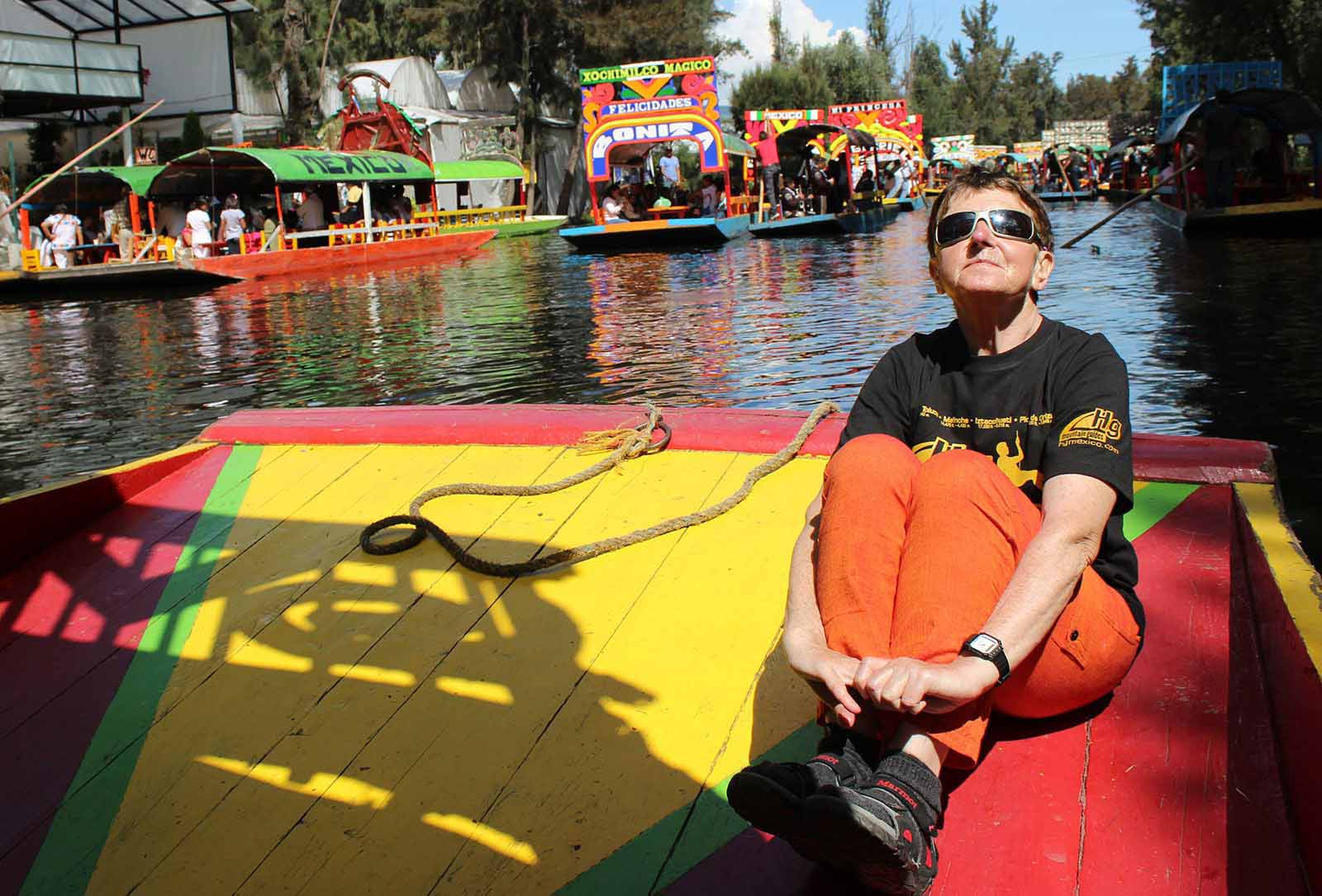 (Anna in Xochimilco, Mexico City)
In 1978 with Krystyna Palmowska, Wanda Rutkiewicz and Irena Kesa she climbed the North Face of the Matterhorn in winter. Again they were the first women to succeed and it created a sensation in the European mountaineering world. Anna Czerwińska was a member of the Polish Gasherbrums Expedition in 1975.
The Video in one of many times in Mexico with hgmexico
In 1979 with Krystyna Palmowska they climbed a new route, Rakaposhi (7788 m), in Pakistan. On June 30, 1983 they both climbed Broad Peak, Rocky Summit - Czerwińska, Main, Snowy Summit 8047 meters - Palmowska). It was only a two women expedition. Czerwińska tried to reach the top of K2 three times: in 1982, 1984 and 1986, the last time she was a witness to tragedy when 13 climbers died on the mountain. On July 15, 1985 she was on the summit of Nanga Parbat with Wanda Rutkiewicz and Krystyna Palmowska - the first women team on the top without support of men. She tried two times to climb Kanchenjunga: in 1980 and in 1990 as a leader of the expedition.

On Televisa (Biguest TV on Latina America)
"I want to thank the people of Hg México who had a very important collaboration for the accomplishment of everything we did. . . All the mountaineering scenes without the Hg team would not have been possible, I thank you very much for your support. . . "
Words from the famous series producer Nacho Saada in the presentation of the TV serie "A Shelter for Love" on Televisa San Ángel forum 11.
For months, we trained in climbing, rappelling, rope techniques, etc. the actors Gabriel Soto and Brandon Peniche to make climbing scenes in the soap opera "A Refuge for Love" and that is the central theme of the story that millions of people currently see in Mexico.

I'm Annette Asbun TV reporter, I had the wonderful experience of climbing mountains with hgmexico.com, they are professional guides, I highly recommend them, I want to return and I will be with them.
Annette Asbun on Nevado de Toluca reportesr for Mexico city TV.

Thanks Hgmexico mountain guides, I could climb the mountain thanks to their professionalism, support and expertise.

Gabriel Soto - Main Actor (TV series)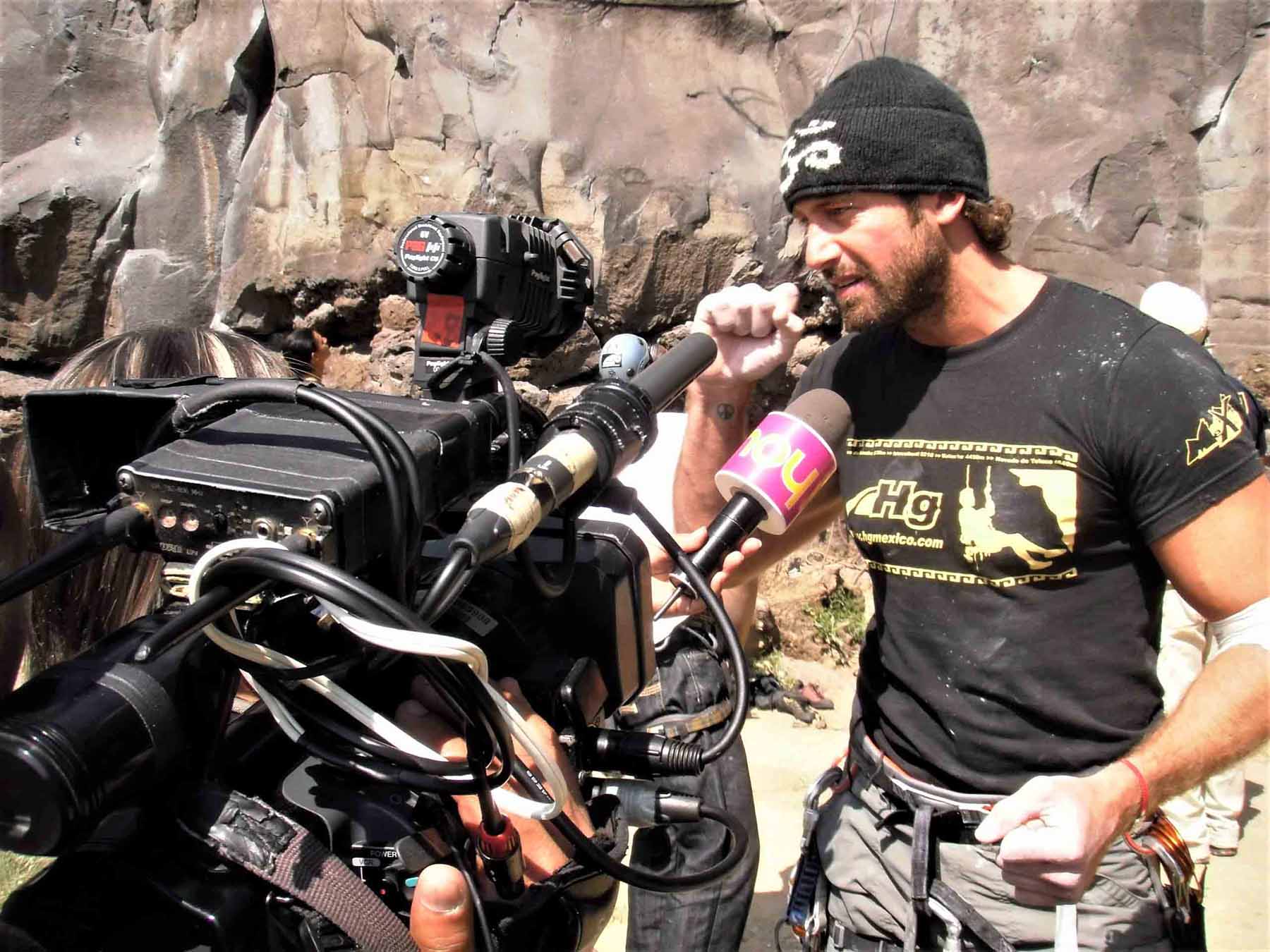 What a wonderful trip through the mountains of Mexico, Hgmexico is the best option to go up and get to know this wonderful country, all isamazing with Hgmexico team.
Anna Branouskaya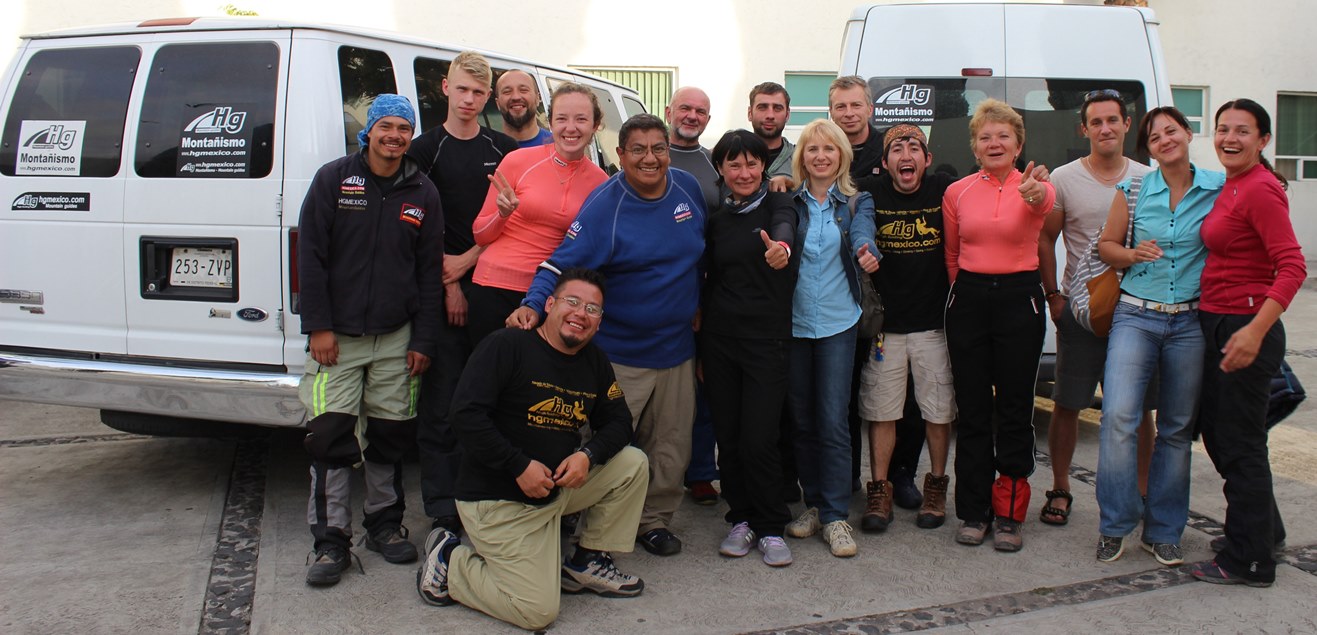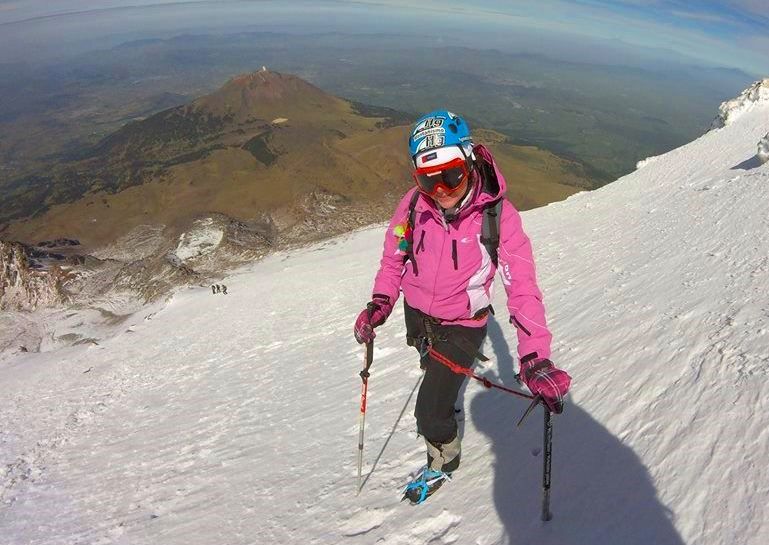 Television commercials
Technical advice and training of the actors in the climbing maneuvers in the Churubusco studios. like the commercial for "Gansito"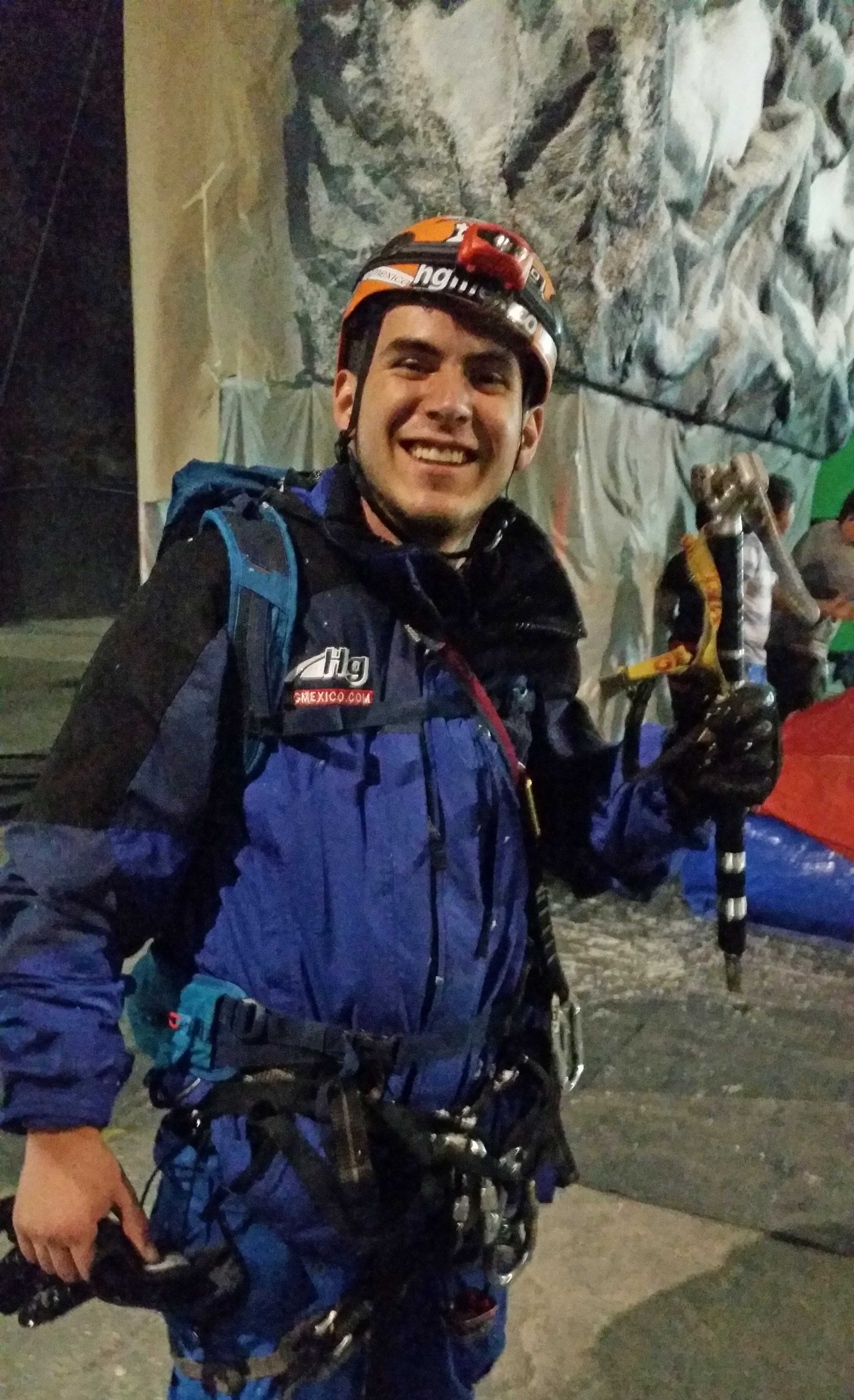 Others TV programs, interviews, documentaries have been made in Europe and other countryes about our work at the mountains, caving, expeditions, like Pico de Orizaba, Iztaccihuatl, Malinche, Nevado de Toluca and many places in Mexico.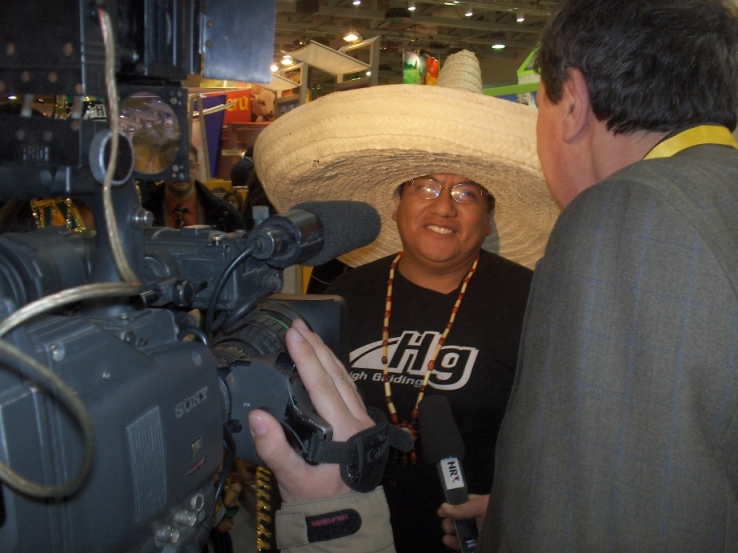 Interview for TV on Europe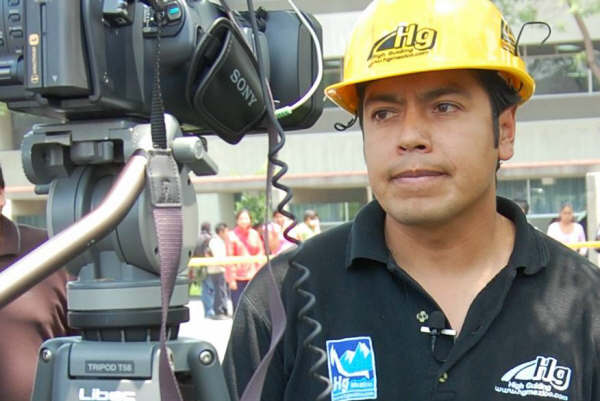 Documental about Vertical Rescue for Civil Proteccion in Mexico