Hiking IZTACCIHUATL volcano in 2 days
(The white woman)
5,218 m / 17,120 ft
Trips all year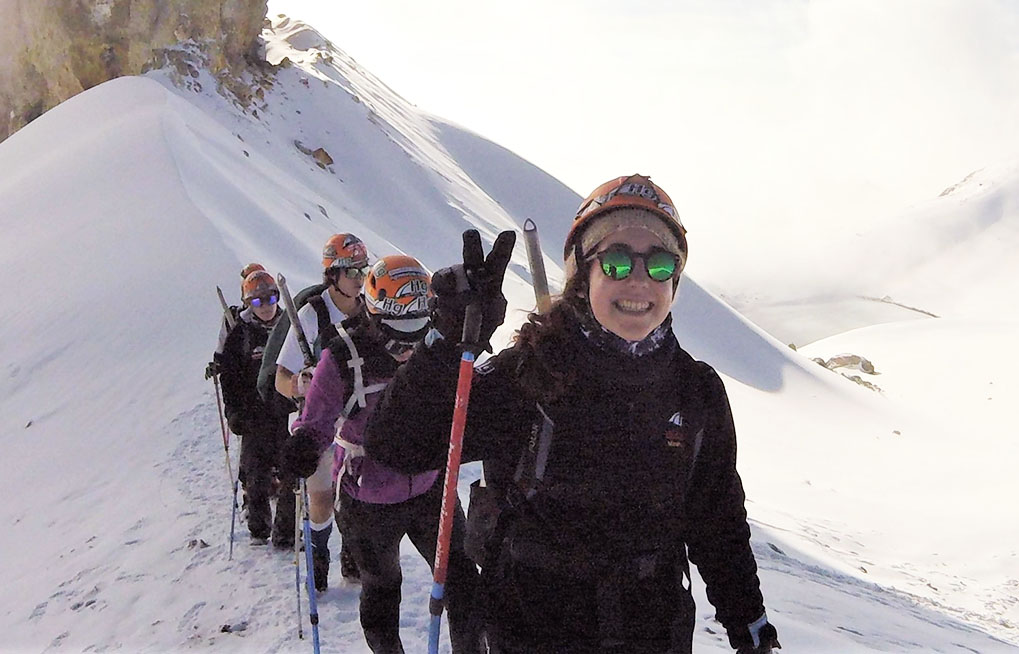 The name "Iztaccíhuatl" is Nahuatl for "White woman", reflecting the four individual snow-capped peaks which depict the head, chest, knees and feet of a sleeping female when seen from east or west.
Iztaccíhuatl is a 5,215 m (17,160 ft) mountain in Mexico.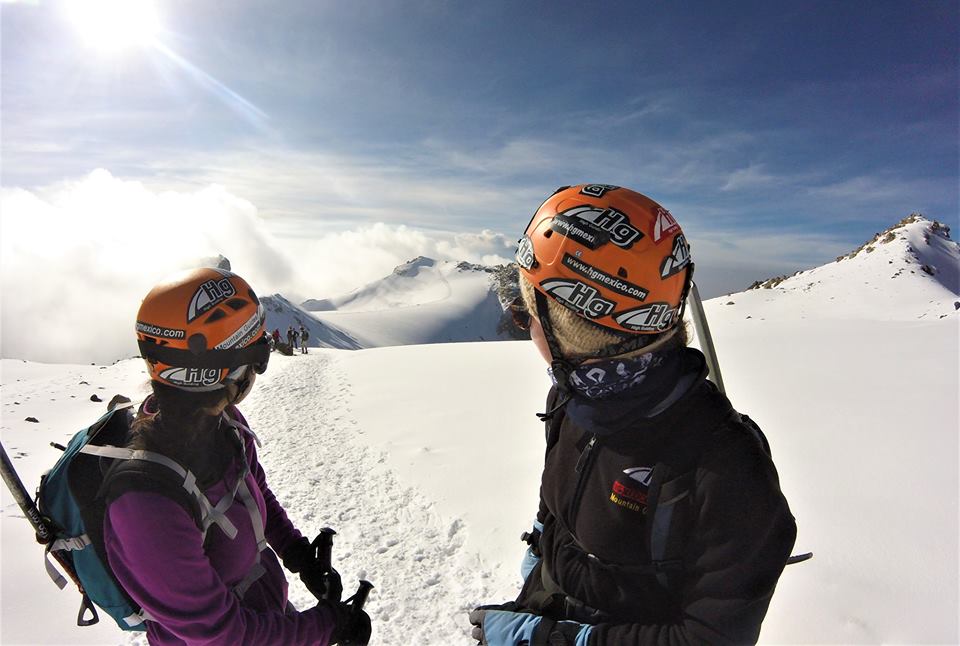 Season:
Climbing during all months of the year, Mexico has a wonderful climate (here we do not have monsoon) some people prefer the rainy season because there is usually better snow and others the dry season for clear days, as all high mountains can have good or bad weather at any time.
IZTACCIHUATL EXPRESS
2 days itinerary
1 Day
Pick you up from Mexico City 2250m. / 7381ft.
Transfer by car at base camp (3950m) / 12959ft
2 Day
Starting the ascending in the morning from la Joya (3850m ) to the hut Grupo de los cien 4780 m / 15682ft to nex first summit in "Las Rodillas" 5050m / 16568ft. , if you fell good ascender to principal summit "los Pechos" 5218m /17160ft. for being back at "La JOYA" .
Leave you in Mexico city.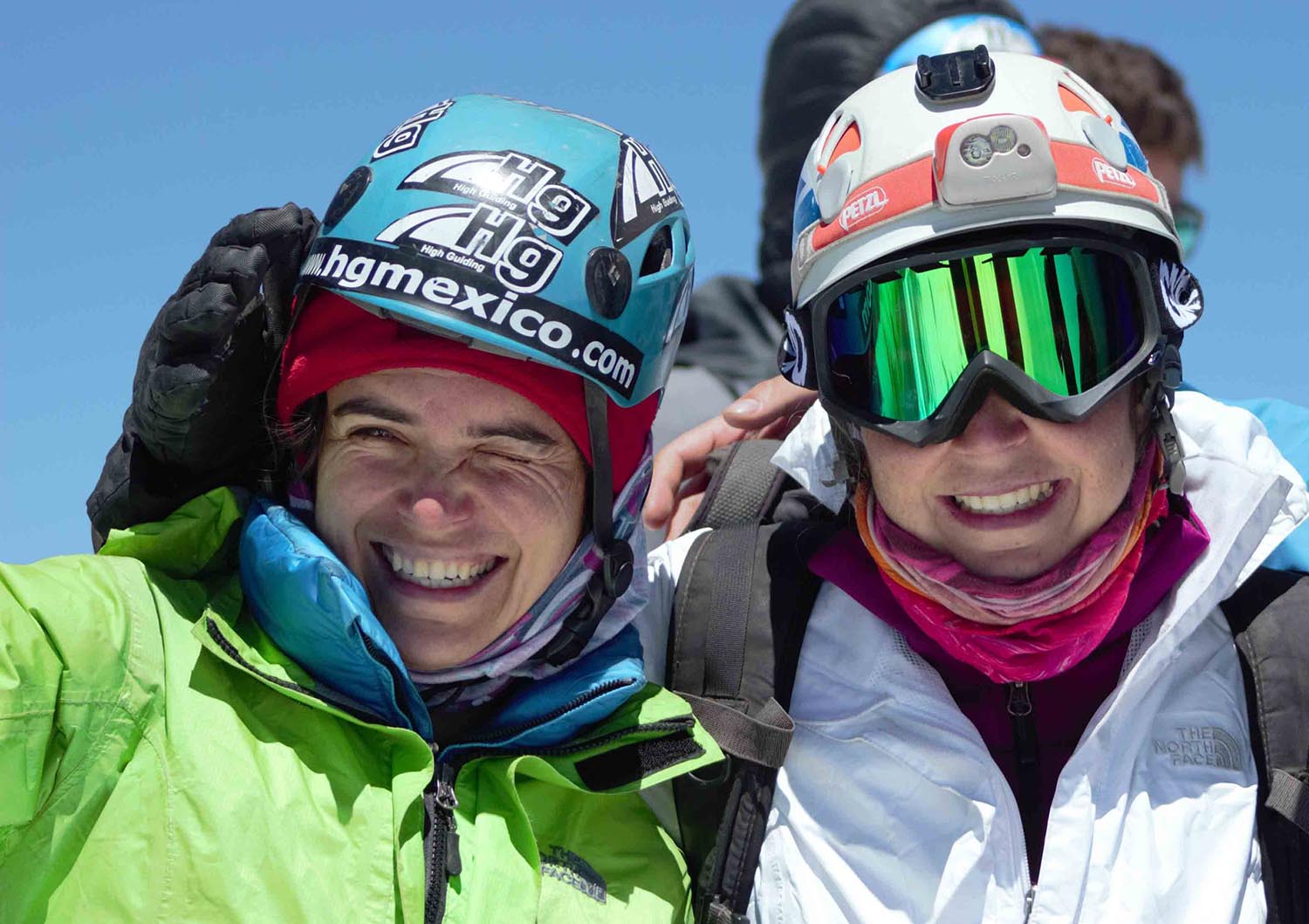 Included in this itinerary are the following:
Transportation from Mexico city to the mountain and back.
A personal, well-trained and experienced mountain guide Collective safety gear: ropes, carabiners, tends, etc. See "Mountain Equipment" section for the personal gear you'll need
Base camp lodging.
Purified water to fill your water bottles
All cooking equipment: stoves, dishes and accessories.
Pricing
When you contact us about your expedition please let us know which option you prefer
Without Meals:
In this option, which we highly recommend, you bring your food or we can shop on our way to the mountain (we have supermarkets like WalMart here). This way you can eat what you like and is best for you.
Iztaccihuatl Express withouth meals

In €

# of people

Cost per person

More than 10

Contact us for special pricing

5 - 9

€ 180

2 - 4

€ 190

1

€ 220
Iztaccihuatl Express withouth meals

In US dollars

# of people

Cost per person

More than 10

Contact us for special pricing

More than 10

special price

5 - 9

190

2 - 4

200

1

250
With Meals:
In this option we supply the food and do all the cooking while at the mountain, any additional meals or food (snacks or meals while traveling) is not included in the pricing below

Iztaccihuatl Express with meals

In €

# of people

Cost per person

More than 10

Contact us for special pricing

6 - 9

€ 200

3-5

€ 230

2

€ 250

1

€ 300

Whatsapp + 52 5564413823
email:
oamexico@hotmail.com